イタリア製品を
買いたいのですか?
このラベルをつけたイタリア製品をを買います!
ご安心してお買い上げください!
「本当のイタリア」™ というブランドをつけた製品は全て本場のイタリア製品で、いつでもどこでもチェックできます。

偽物を避けるために「本当のイタリア」™ というブランドをつけたイタリア製品を求めてください!

このラベルをディスプレーしたイタリア会社が提供した製品は「本当のイタリアサービス」™ に保証されたので、もともと信頼できる人気製品です!
最高のイタリアシルクネクタイ、ファッションな蝶ネクタイ、シルクスカーフ、 四角のスカーフ、ポリエステルスカーフ、ショール、ストール、パレオ、ウェストコート 及びロゴネクタイは上級な材料で作られます。

ヒント : もっと多くの ネクタイとスカーフのサプライヤを探せるように以下のリンクしてください!

関連カテゴリー: 関連サーチ: 電子目録: ご注意とお願い! 個人のショッピング願いは 認めません. 「イタリアモダマーケット」のサービス対象は 大量販売する消費者しかになりません。もしあなたは一人の消費者ならば、 以下の電子メールのリンクをしないように願います。何か質問があれば伝言を 「イタリアモダヘルプデスク」 に送信します。伝言を送信して詳しい情報を問合せします:
あなたの 会社などの情報をできるだけ詳しく述べてください。 情報が詳しければ詳しいほど イタリアメーカーからの返事も よりよいのだ。
---
どの絵をクリックしても関連会社の電子目録が登録できます
---
Tuscany Bags
Bag genuine leather shiny tanned hand buffered calf.
Inner material cotton lining.
External zip pocket on the front.
Construction soft leather.
Inside a magazine.
Inside zip pocket.
Accessories brushed brass and nickel.
Adjustable and detachable shoulder strap.
Bottom with metal feet.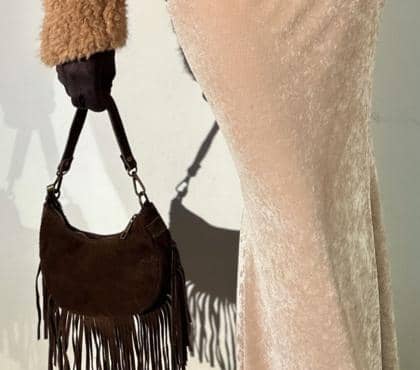 ---
Tuscany Bags
Media folder with phone holder
[
Office Bags
]
External material: cowhide leather tanned.
Inner Material: natural and lining.
Outdoor: 2 compartments with zip closure, mobile phone, multi-purpose pocket, zip pocket on the back.
Accessories: nickel.
Long shoulder strap.
---
LINEA MODA M.A.
Knitted female cutting innovative, featuring a casual style, made with medium weight fabrics, of the highest quality & agrave; and made in Italy. Very nice sweater suited for a climate & nbsp; Cold, wearable every day. & nbsp; & nbsp;
---
PRINCIPI MILANO
LABEL D, E, F Men shirts
[
MEN'S SHIRTS
]
Formal men dress shirt, handmade manufacturing.
Fabric
: 100% cotton double twisted
Weight
: gr. 160-180/mt
Use
: 4 seasons
Brilliance
: standard
Collar
: free choice
Cuff
: rounded 1 button
5 fittings available
:
EXTRA SLIM
SLIM FIT
BASIC
LARGE
EXTRA LARGE
To see the full fabrics, collars, cuffs and options collection please visit us at
www.principimilano.com/italiano/catalogo-on-line/camicie-shirts
Please fill in the attached order form in .zip to place your shirts order in terms of:
Fabric
Size
Fitting
Collar code
Send it back to us at
info@principimilano.it